Your Grow store, online
All Grow Garden is Canada's leading online supplier of soil and hydroponic vertical farming and indoor products and equipment to grow your produce throughout the year. 
With our Headquarters based in Markham, Ontario, All Grow Garden & Distribution is a premier indoor and outdoor growing supplier catering to ALL personal and commercial hydroponic facilities across Canada. In partnership with various brands we represent, All Grow Garden prides ourselves in providing the best growing essentials to everyone to achieve the greatest yield for their vegetables and cannabis ALL year-round. Our interest in agricultural technology, that facilitates maximum yields for all, enables us to give everyone access effective to indoor and outdoor farming supplies.   
Our mission is to encourage outdoor and indoor smart farming by delivering and supplying all the required farming products and equipment. To facilitate this, we ensure easy access to and delivery of hydroponic farming products within Canada at a pocket-friendly cost. We hope to enable producers in Canada, and across the globe, to appreciate vertical indoor farming as well as outdoor farming by providing them with the basic supplies they need, including all the products, equipment, and services needed to set up indoor or outdoor farming. We are committed to educating growers on the need of utilizing their minimal spaces for the maximum production of a variety of plant products in the comfort of their homes. We are targeting to provide the necessary gardening equipment and supplies to encourage smart farmers to get in line with hydroponic farming and to help reduce them without overhead expenses.
In the last two decades, our founders have accumulated the necessary skills, expertise, and knowledge for running successful hydroponic farming as well as smart outdoor traditional farming. This knowledge has enabled us to be the most reliable hydroponic and soil growing supplies provider in Canada and beyond. Additionally, our supplies have gained top ratings from our Canadian clientele through a reliable customer service network and extensive online selection. We guarantee our clients a memorable experience when shopping with us not only within Canada but also all over the globe.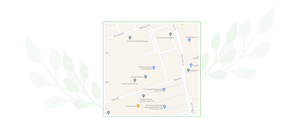 Markham
250 Telson Road, Markham,
ON L5A 1E6, Canada.
647-695-3755
Monday - Friday : 9 : 00 - 18 : 30
Saturday : 10 : 00 - 17 : 00
Sunday : CLOSED
In-store services
You can get a free consultation on the selection of goods from our managers